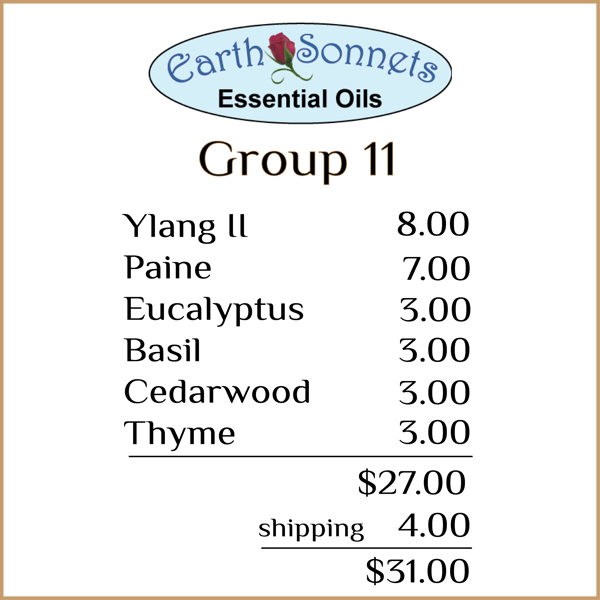 Group 11 - closeout oils
40% off retail price - Six 10ml Essential Oils from Earthsonnets
Ylang II, Paine, Eucalyptus, Basil, Cedarwood. Thyme.
(Price comparisons and oil descriptions are available at the bottom of the Oils Closeout page.)
$4.00 USPS First Class shipping is included in the total, but shipping shows as Free in checkout.
This sale is not connected with Butterfly Express LLC, although the original oils were purchased in bulk from them.
You will receive information called Safety with Essential Oils with your order to remind you to use them with care and good judgment. It's also available on the Oils Closeout page.